Vernon, BC High Performance Conditioning
Vernon High Performance Conditioning
August 21 – 25, 2017
Ages 13 & Up |Priest Valley Arena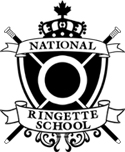 The High Performance Conditioning  is a 5-day conditioning and development program for ages 13 and up. It will consist of one ice time and one dryland session per day for 5 days. High Performance Conditioning camps are for athletes who are looking to reach the next competitive level of our sport. The camp will feature instructors from Canada's National Teams and athletes from the National Ringette League.
Schedule:
Monday, Tuesday, Thursday and Friday: Fitness from 3:15pm-4:15pm; followed by an on ice session from 4:30-5:30pm.
Wednesday: Fitness from 4:15-5:15pm; followed by an on ice session from 5:30-6:30pm.
The HPC group accepts players and goalies born in 2000, 2001, 2002 and 2003 that will be playing A or AA ringette in the upcoming season.  Read more.
No on-ice goalie specific instruction will be provided to the goalies.
Early Bird: $179/player; $89.50/goalie
Please read the National Ringette School terms and conditions before registering.
Fees in Canadian dollars subject
to provincial and federal sales tax
& a $50 non-refundable deposit.