Goderich Camp
 July 14th – 16th, 2016
 Maitland Recreation Centre Arena | 190 Suncoast Dr. E, Goderich, ON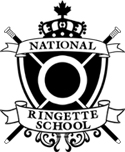 Details:

3 full days of camp
6 ice times
Begins between 8:00 & 8:30am
Ends between 4:00 & 5:00pm
Detailed schedules provided one to two weeks before camp start date

Features:

REGULAR RATE: $249+taxes/player; $124.50+taxes/goalie

NRS Jerseys

Schedule:
Early bird rates end April 11th.
Please read the National Ringette School terms and conditions before registering.
For the Summer of 2016, here is the group information:
One Group:

This group is for athletes born between 2002 and 2008.  

For those outside of these years of birth who would like to register for the camp please contact our office either by email at questions@nationalringetteschool.com or by phone at 403-284-5161.

6 ice times to learn new and hone previously acquired ringette skills and strategies:  beat defenders, stop your opponents in their tracks, improve your shooting strength and accuracy, and skate like the wind!
Off-ice sessions that will focus on team building, cooperation, nutrition, mental training and fitness.
We accept





Fees in Canadian dollars subject
to provincial and federal sales tax
& a $100 non-refundable deposit.