Sault Ste Marie, ON | John Rhodes
 July 4th – 7th, 2016
Ages 7 & Up | John Rhodes Arena | 260 Elizabeth St.; Sault Ste. Marie, ON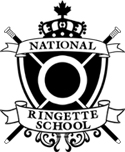 Details:

REGULAR RATE: $359+taxes/player
REGULAR RATE: $179.50+taxes/goalie
Begins between 8:00 & 8:30 AM
Ends between 4:00 & 5:00 PM
Detailed schedules provided one to two weeks before camp start date

Features:
 Early Bird rates end April 11th.
Please read the National Ringette School terms and conditions before registering.
For the Summer of 2016 here is the group information:
2005, 2006, 2007 and 2008 Birth Dates:

  This group accepts players and goalies that will be playing U9/U10 or U12 in the upcoming season.  These athletes are born in 2005, 2006, 2007 and 2008.

In some instances we may allow a player to be registered who was born in 2009.  This will depend on their age and experience.  To register such players please call our office at 403-284-5161.

9 ice times throughout the 4 days
Ringette focused off-ice sessions include: shooting, fitness, mental training, team building, strategy and nutrition.  [Read more…]
Schedule: Sault Ste Marie Schedule
---
We accept





Fees in Canadian dollars subject
to provincial and federal sales tax
& a $100 non-refundable deposit.