Regina Ringette Camp | July 15 to 19, 2013
Ages 6 & Up | Cooperators Arenas | 1700 Elphinstone St; Regina, SK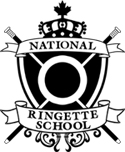 Register now!  Only 8 spots left in the 9 and Under and 15 spots left in the 10 and Above groups!
Note: In the 10 and Above group, the goalie spots are full for 10-11 year olds.  There is room for goalies 12 years and above.
Details:
Features:

Off-Ice Shooting
Western Instructor team
CLICK TO
REGISTER
Regular
Rate
Installment Plan
Regular
Rate
We accept

Fees in Canadian dollars subject
to provincial and federal sales tax
& a $100 non-refundable deposit.
9 & Under
$379
$379
$379
10 & Above
$399
$399
$399
Top Gun
n/a
n/a
n/a
*The 10 & Above group is generally divided into two age groups; typically, a 10 to 11 year old group and a 12 and above group.
Please read the National Ringette School terms and conditions before registering.