Vernon, BC | Priest Valley
August 21 – 25, 2017
U10/U12; U14/U16/U19 | Priest Valley Arena | 3310 37th Ave.; Vernon, BC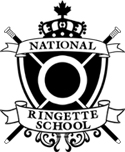 | | |
| --- | --- |
| Details: | Features: |
 Early Bird rates end April 18th.
Please read the National Ringette School terms and conditions before registering.
For the Summer of 2017, here are the groups offered this week:
On May 5 we split the the 2004-2009 registrations into two groups: a 2007-2009 group and a 2004-2006 group.
Currently the 2007-2009 group is full for skaters and there are 4 goalie spots remaining; and
The 2004-2006 group is full for skaters and there is 1 goalie spot remaining
Links to register are below.
If you have any questions regarding this or if you wish to be placed on a wait list for the 2004-2006 group please email us at questions@nationalringetteschool.com or call our office at 403-284-5161.
Each group will receive 13 ice times throughout the 5 days
Ringette focused off-ice sessions include: shooting, fitness, mental training, team building, strategy and nutrition.  [Read more…]
Regular rate: $399+taxes/player; $199.50+taxes/goalie
Register a goalie - 2007 to 2009 - 1 payment
Register a goalie - 2004 to 2006 - 1 payment
---
2000-2004 Top Gun Group:  
For athletes born in 2000, 2001, 2002, 2003 and 2004.

Open to competitive players and goalies who played U14A or AA; U16A or AA; and U19A or AA this season.  Those born in 2000, 2001, 2002, 2003 and 2004 currently playing or likely to be playing AA and A in the upcoming season.

Participants can expect a challenging program that includes three ice times each day, off-ice strategy instruction and outdoor conditioning session.  This is a physically demanding program that focuses on conditioning, endurance and advanced ringette skills. [Read more…]

3 ice times and 1 fitness session per day.

As of July 5th – there are 0 skater and 3 goalie spots remaining.
Regular rate: $499/skater; $249.50/goalie
Register a goalie - Top Gun - 1 payment
---
---
* Our intention is to have the groups based on these birth dates.  Depending on the ages of those who register, we may use our discretion to further refine groupings. We appreciate that in some associations your child's placement on a team for the upcoming season may not completely correspond to our age groupings.  If this is the case and you are uncertain as to which group your child should be registered in please contact our office.
We accept





Fees in Canadian dollars include
provincial and federal sales tax
& a $100 non-refundable deposit.