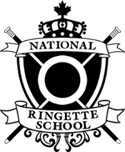 Refund Policy
2021 Summer Camps
Administration Fee:
Should NRS need to cancel a program due to Covid-19 or arena closure each order will be refunded minus a $45 administration fee*.  This fee is used to help offset the costs associated with credit card transactions and costs incurred prior to program cancellation.  The Administration Fee is applied to each order, not each individual registration.  Therefore, if a family is registering more than one child the fee is only applied once.
Participant Initiated Withdrawal:
Prior to June 1st, 2021: Original deposits of $100 per registrant/camp will be retained.  Any additional fees will be refunded in full*.
On or after June 1st, 2021: There are no refunds, except for medical reasons*.  
*Cancellations Due To Medical Reasons: With an official doctor's certificate a FULL refund will be issued. Medical refunds will be issued in September 2021.  If a participant is required to quarantine/isolate due to Covid, a refund will be provided.  If this occurs once camp has begun, we ask you to contact 403-284-5161.
Covid-19 Protocols
Prior to camp…
Initial protocols for each camp location will be sent out to parents and participants two weeks prior to camp.  Then a final email will be sent 2 days prior with any changes highlighted. 
Our camps will follow the provincial and municipal guidelines for each location.  It is imperative that parents and participants understand that they will not attend camp if they are feeling unwell.  A daily Covid attestation will likely also need to be completed.
These protocols will be reviewed with parents and participants upon drop off on the first day. 
During camp…
Protocols will be reviewed with each athlete and parent upon sign in on the first day.  Instructors will provide reminders throughout the day as well.  
However, we reserve the right to remove any athlete or family from the camp if we feel that these policies are deliberately not being followed.
If an athlete develops symptoms of Covid throughout the day, that athlete will be asked to leave the camp.  If the athlete is unable to return to the camp due to illness, refunds will be dealt with on a case by case basis.  Contact us at questions@nationalringetteschool.com or 403-284-5161.
Movement Between Groups Policy
Prior to camp…
At times we receive requests to move athletes between groups. This may or may not be possible.  If you have questions in this regard please contact us at 403-284-5161.
Once camp has begun…
Prior to your child participating with their group, if you would like your child moved we ask that you communicate directly with the Site Manager.    The Site Manager will be able to assess the situation and discuss with you the best option.  The final decision rests with the Site Manager.
Payment Plan Policy
The National Ringette School offers a payment plan option for most groups.  Complete payment must be made in order to participate at camp.
Late Pick-Up Policy
Late Pick-Up Policy: $10/15mins. Payable with cash only upon same day pick-up or next day drop-off. Child will not be permitted to re-join the camp until fee is paid.
Dressing Room Policy
If parents are permitted inside the building at the time of camp, the National Ringette School requires that male parents or guardians remain outside the female dressing rooms at all times.  We encourage parents to help with their children's skates outside the dressing room.  
Male participants will also be provided with and required to use a separate change room to get changed before and after their ice times.
Cell Phones and Cameras Policy
The use of cell phones and cameras in dressing rooms is strictly prohibited.  We encourage athletes to leave such valuables at home.  The National Ringette School and the arena operators will not be responsible for any lost or stolen items.
Photographs and Videos
The National Ringette School may take photos and or video during camp.  Please be advised that your child's photo may appear on promotional materials and on our website as well as in our camp photos posted at the end of the summer.  If you have any concerns please call our office at 403-284-5161 to discuss.
Camp Cancellation Policy
The National Ringette School reserves the right to cancel a camp or tournament at anytime.  This includes cancellations due to insufficient participant registration numbers.