Welcome to National Ringette School!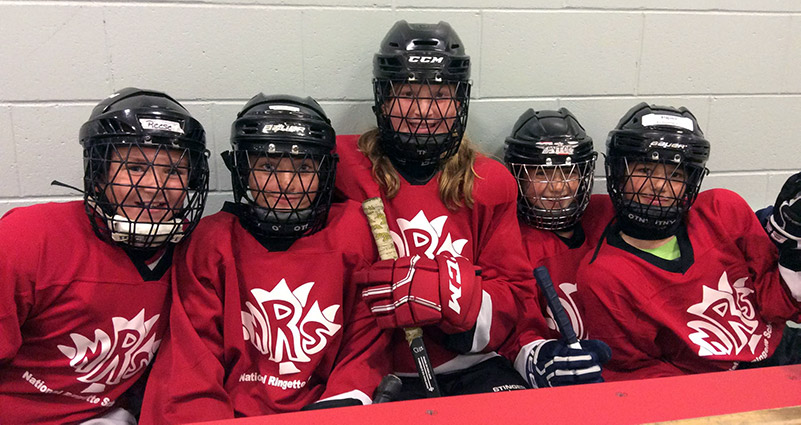 May 4, 2020 – Refunds Update
Thank you for your patience.  We have processed all of the refunds for every participant that was registered for a camp or program this summer. 
The refund should appear on your credit card statement this week.  If you purchased your camp using one credit card number and have a new credit card number, the refund should still appear on your credit card statement.  The credit card companies typically link these accounts. 
If you paid for your registration by using the payment plan option, the refund will reflect these same payments (i.e. if you made 2 out of 3 payments, then you will receive 2 separate refunds and the third payment has been cancelled).
If you do not receive your fees by the end of this week please email us at questions@nationalringetteschool.com.  
April 27, 2020 – Camps Update
We are all living in the shadow of the COVID-19 pandemic. It has created tremendous uncertainty for all Canadians, including concerns for our health and safety as well as for our economic security.
In trying to plan for our 2020 National Ringette School summer camps we have been following the news carefully and have consulted with a number of others
On Thursday, April 23rd, 2020, Alberta's Chief Medical Officer, Dr. Hinshaw, announced that the orders in place prohibiting gatherings of 15 or more people would continue throughout the summer. She explained that this would be reassessed in the fall. This order also requires that people gathered in groups of fewer than 15 to maintain a distance of two metres from one another. The result is the automatic cancellation of all one-time or annual summer events in Alberta, including our summer ringette camps.
If you have been to one of our ringette camps you know that it is exactly the opposite of social distancing – it is a celebration of coming together for a week of shared excitement. It is playing and learning closely together both on and off the ice and it is the sharing of hugs and laughs with both new and old friends. That closeness is what makes ringette and ringette camp special.
While there may be differences across Canada as to when some of the restrictions on activities happen, it seems clear that any relaxing of those restrictions will not occur until late spring or summer. At that time there will likely be a gradual lifting of those restrictions. Things done for fun and entertainment – like recreation and attending a summer camp – will likely be toward the end of the list when it comes time to relax the social distancing rules.
With this in mind have decided that we will not be proceeding with the operation of our camps for July and August 2020. This is by far one of the most difficult decisions we have ever made. We realize that this will likely cause sadness and frustration in your households, as it does in ours. We do however feel that it is the right decision to make in order to ensure that we do all that we can to protect the health and safety of our participants and their families, as well as the health and safety of our staff and their families.
For the parents that have already registered for a 2020 Summer Camps, we are working through issuing complete refunds of fees paid.  You will receive an email confirmation once your refund has been processed.
Follow along with us this summer for some activities like: instructor challenges, practicing your off-ice shot, strategy chalk talk, fun fitness with your family and much more. Follow us on Facebook (@ringetteschool) or Instagram (@nationalringetteschool).
We truly appreciate your understanding while we work through this time of uncertainty together.
Stay safe and healthy.
Danielle Hargreaves and Murray Pettem
The NRS Team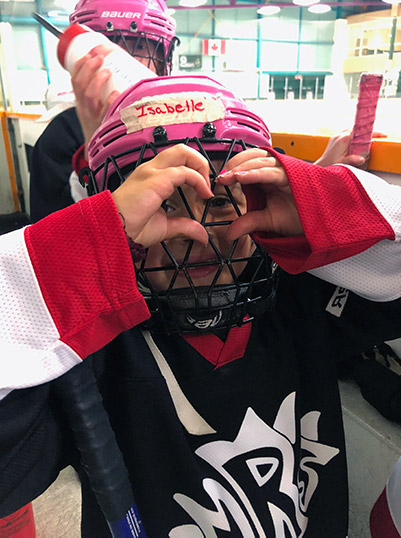 While we are sad right now, we know that being apart will make being together again in 2021 even sweeter! Stay safe, healthy and active while you are at home. 
In 2021, our week long ringette camps will take place between July and August and accommodate young athletes of all ages and abilities.
Athletes who attend a National Ringette School camp learn to:
skate faster
dominate the ring
make smarter passes
score more goals
stonewall forwards
remain calm and confident under pressure
and be an aggressive player
"This camp taught her so much and she enjoyed every minute of it. A girl who normally sleeps in on weekends was up before me ready to go"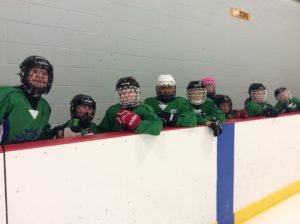 "Thanks for another great camp. Our daughter says this is the highlight of her summer. The instructors are awesome!"