Sudbury, ON
Gerry McCrory Countryside Sports Complex
July 6th – 9th, 2017
Ages 7 & Up | Gerry McCrory Countryside Sports Complex | 235 Countryside Drive, Sudbury, ON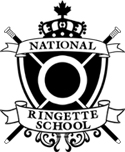 Details:

Begins between 8:00 & 8:30 AM
Ends between 4:00 & 5:00 PM
Detailed schedules provided one to two weeks before camp start date

U9/U10

, 

U12, U14/U16 programs

available
$359+taxes/player; $179.50+taxes/goalie

Features:
Early Bird rates end April 18th. 
Please read the National Ringette School terms and conditions before registering.
*Updated January 13: The camp dates have been modified. The Sudbury camp will run from Thursday, July 6th to Sunday, July 9th. 
For the Summer of 2017:
July 6 – There is still time to register.  Please follow the information below to do so.
For those already registered, here are the schedules: 2006-2010; 2002-2005.
On May 23 we split the the 2002-2010 registrations into two groups: a 2006-2010 group and a 2002-2005 group.
Currently the 2006-2010 group is full for skaters and full for goalies; and
The 2002-2005 group has 9 skater spots and is full for goalies
Links to register are below.
If you have any questions regarding this or if you wish to be placed on a wait list, please email us at questions@nationalringetteschool.com or call our office at 403-284-5161.
10 ice times throughout the 4 days
Ringette focused off-ice sessions include: shooting, fitness, mental training, team building, strategy and nutrition.  [Read more…]
Register a player - 2002-2005 - 1 payment
*The 2006-2010 group is currently full for skaters and goalies. To be added to the wait list, please email questions@nationalringetteschool.com and include your phone number, your child's name, birth date and current ringette level.
---
* Our intention is to have the groups based on these birth dates.  Depending on the ages of those who register, we may use our discretion to further refine groupings. We appreciate that in some associations your child's placement on a team for the upcoming season may not completely correspond to our age groupings.  If this is the case and you are uncertain as to which group your child should be registered in please contact our office.
Do you have a goalie in your household?  Learn more about our
We accept





Fees in Canadian dollars subject
to provincial and federal sales tax
& a $100 non-refundable deposit.