New for 2018 —  Be one of the first 700 to register for a week-long summer camp and receive a uniquely branded stainless steel travel mug (for the parent in the stands) and a new water bottle (for the athlete on the ice). 
These will be delivered to you at the camp at which you register.
This will be added at the time of your registration in the checkout section.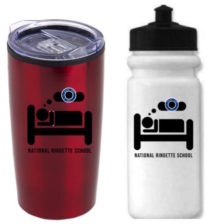 Note: one gift set per participant. Products may not be exactly as depicted.