Goalies are special!!  We know how important the goalie is to the success of any team.  At all of our camps we have great goalie instructors, who work hard every day of the camp to see to it that the goalies who attend get great coaching.  We receive feedback every year about how our goalie instructors are simply awesome.
Did you know that we offer goalies a 50% discount to come to our regular camps?  Consequently we typically have a waiting list for goalies to attend our regular camps.
In 2017 we ran our first weekend goalie camps and they were a hit!  We are very excited to return for 2018 in  Calgary, AB on August 11 – 12.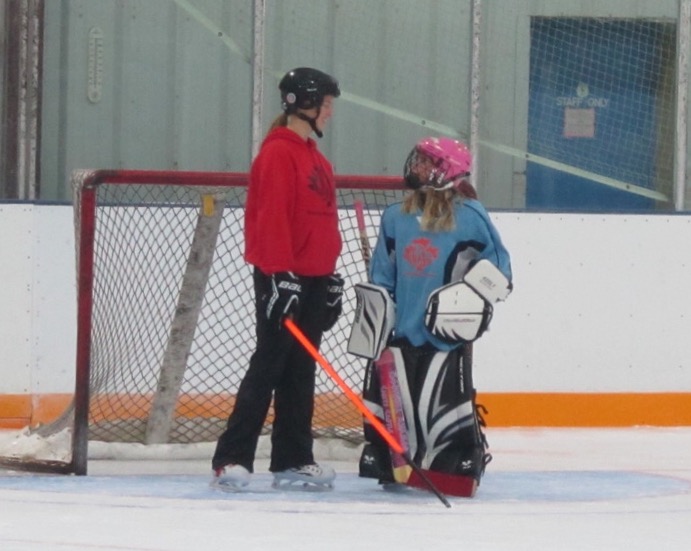 The Details:
The camp will be divided into two groups by age and experience
Each day will run from approximately 

8:00am to 4:30pm

We are limiting the camp to the first twenty goalies to register
Every goalie will receive five ice times, along with off ice sessions focussing on fitness, nutrition and mental training
The Program:
Crease positioning and lateral movements
Advanced crease movements (including butterfly slide and power push)
Ring distribution technique and strategies
Game scenario shots and positioning
Mental preparation and in-game mental toughness
Getting ready for the big games
On ice drills to practice

Off ice reaction and dry land skills 

Every participant will receive a written program to take home that includes an explanation of the activities covered, so that they can use it throughout their seasons
The Instructors:
Ellen Hoban, one of the goalies for the Calgary NRL Rath, will design and deliver a fantastic weekend of goalie training.   Ellen will be supported by an awesome group of goalies who will work hard to take your goaltending to the next level.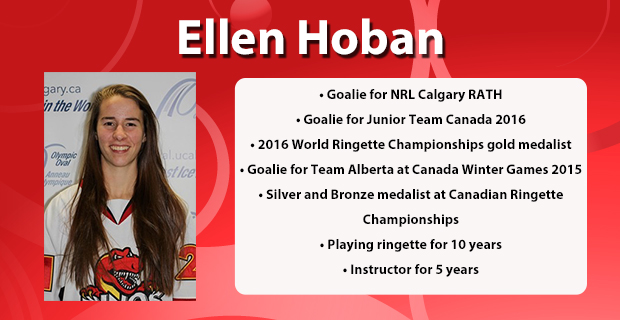 The Cost:
$359+taxes/goalie

SPECIAL DISCOUNT: Already registered at one of our regular camps?  Then the cost is only $299+taxes.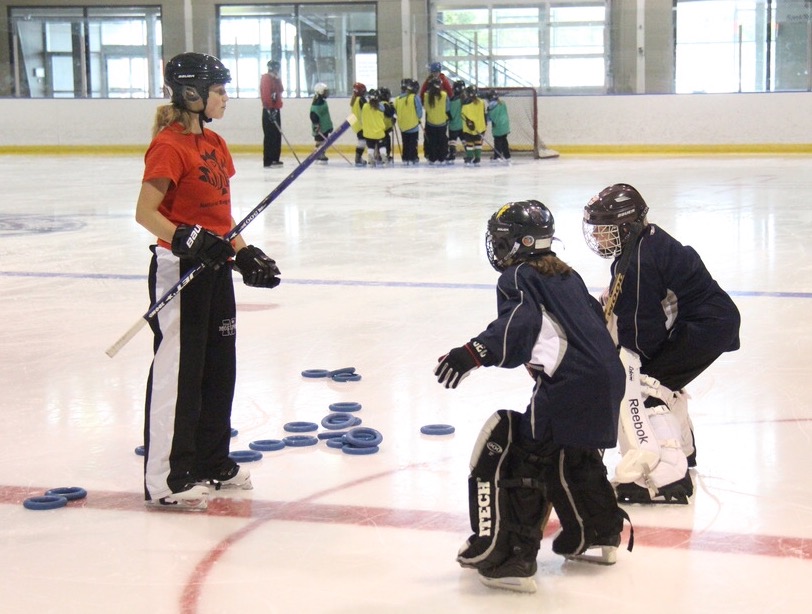 Shooters
We are looking for players to volunteer as shooters for the Calgary Weekend Goalie Camp. We are looking for older players that are accurate with their shots. If you are interested in volunteering as a shooter, please click the below link to fill out the form:
2018 Weekend Goalie Camp – Volunteer Shooters
*Not all volunteers will be taken. We will contact you to let you know if you will be volunteering as a shooter at the Weekend Goalie Camp.
---
We accept





Fees in Canadian dollars subject
to provincial and federal sales tax
& a $100 non-refundable deposit.