August 2017
12+ A/AA | Mt Pleasant Arena | 610 23 Ave NW, Calgary, AB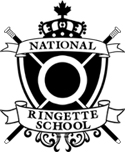 Details:

6 high intensity ice sessions
Off ice dynamic stretching sessions lead by a certified personal trainer
Two groups:
Monday, Wednesday, and Friday evenings from August 14th to August 25th
$199+taxes/skater; FREE for goalies

Features:

High tempo drills

Prepare for 2017-2018 tryouts

Specially designed Boot Camp specific NRS Jersey
Designed and delivered by Shaundra Bruvall and Justine Exner (read more about these great athletes and instructors below)
 Please read the National Ringette School terms and conditions before registering.
Early Bird rates end April 18th.
DO YOU:
Want to make sure you are ready for the 2017/2018 ringette season?
Want to take your game to a higher level next season?
Want to get a step up on the competition?
Are you willing to work for it?
Then we have the Answer for You!
Players will work through high tempo drills on the ice to help prepare for the upcoming season
We have deliberately designed the program so that you will have at least a full day off between sessions to allow for a full recovery
Each ice session will include 1.25 hour ice time and a 30 minute dynamic stretching session led by a certified personal trainer
The boot camp is for athletes who are looking to reach the next competitive level of our sport
Designed and delivered by Shaundra Bruvall and Justine Exner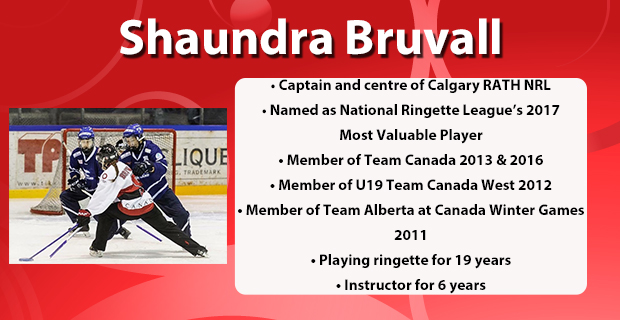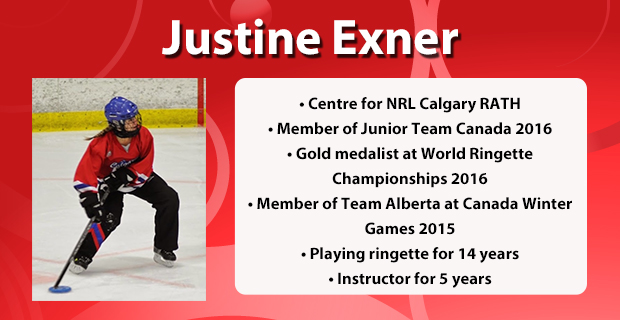 For the summer of 2017, the groups are:
Updated July 26:
2003-2005 (U14 & first year U16)
We are now accepting 2003 athletes in this group due to the 1999-2003 group being full at this time

This group is for athletes born in 2003, 2004 and 2005 that must have played A or AA in the 2016/2017 season and will be playing U14 A or AA or U16 A or AA in the 2017/2018 season
Ice time: 6:45-8:00pm
Dynamic stretching: 8:15-8:45pm
---
1999-2003 (U16 & U19)
This group is for athletes born in 1999 to 2003 that must have played U14A or higher in the 2016/2017 season and will be playing U16 A or AA or U19 A or AA in the 2017/2018 season
Dynamic stretching: 7:15-7:45pm
Ice time: 8:15-9:30pm
*The U16/U19 group is currently full for skaters. To be added to the wait list, please email questions@nationalringetteschool.com and include your phone number, your child's name, birth date, and current ringette level.
---
 Schedule:
Monday, Aug 14th, Wednesday, Aug 16th, and Friday, Aug 18th

Monday, Aug 21st, Wednesday, Aug 23rd, and Friday, Aug 25th
---
Do you have a goalie in your household?  Learn more about our
We accept




Fees in Canadian dollars subject
to provincial and federal sales tax.