August 2018
5+ | Mt Pleasant Arena | 610 23 Ave NW, Calgary, AB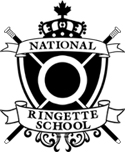 Details:

Monday, Wednesday, and Friday evenings from August 13th to August 24th
Ice times are 5:30-6:30pm
COST:

$120+taxes/individual registration

Features:

Learn and review the rules of ringette
Try out the great game of ringette!

Prepare for 2018-2019 season

Learn the ringette basics: skating, passing, positions, and rules all while having a lot of FUN!
NRS jersey
 Please read the National Ringette School terms and conditions before registering.
---
Bring a friend to try out ringette!
The Mount Pleasant 'For Someone New and You' accepts players between the ages of 5 and 10

Anyone younger or older who would like to register for the sessions, please contact our office either by email at questions@nationalringetteschool.com or by phone at 403-284-5161

Players will work through drills and games to learn the rules of ringette, skating skills, passing skills, and help to prepare them for the upcoming season
Each ice session is 1 hour long
Full equipment is required. The link to view a list of mandatory ringette equipment is: Ringette Equipment
Do you have ringette equipment and sticks that no longer fit your player? You can donate these to National Ringette School and the equipment and sticks will be handed out to new players at the sessions to use for the upcoming season

Please contact us at questions@nationalringetteschool.com if you are able to donate used equipment
---
 Schedule:
Monday, Aug 13th, Wednesday, Aug 15th, and Friday, Aug 17th

Monday, Aug 20th, Wednesday, Aug 22nd, and Friday, Aug 24th
We accept




Fees in Canadian dollars subject
to provincial and federal sales tax.