Airdrie Spring Development Sessions 2015
Ages 6 & Up | Airdrie Arenas: Genesis Place and Ron Ebbesen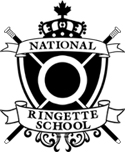 Details:

$225+taxes/player
$112.50+taxes/goalie
U10 group: Sunday nights 6:15pm-7:15pm at Ron Ebbesen Arena.  Starts Sunday, April 12th.
U12 group: Thursday nights 7:45pm-8:45pm at Genesis Place Arena.  Starts Thursday, April 16th.

Features

8 sessions for each group
Skill development and technique refinement.
Defensive strategies, including body positioning and channelling
Offensive strategies, including deking and sniper goal-scoring techniques.
Effective on-ice communication.
$50 non-refundable deposit
Please read the National Ringette School terms and conditions before registering.
For the Spring of 2015, NRS will run two groups:
U10 Group

The U10 group accepts players and goalies that will be playing U10 in the upcoming season.  These athletes are born in 2006, 2007 and 2008.
Sundays at 6:15pm – 7:15pm at Ron Ebbesen Arenas.  Runs April 12, 19, 26, May 3, 10, 24, 31 and June 7.
* Our intention is to have the groups based on these birth dates.  Depending on the ages of those who register, we may use our discretion to further refine groupings. We appreciate that in some associations your child's placement on a team for the upcoming season may not completely correspond to our age groupings.  If this is the case and you are uncertain as to which group your child should be registered in please contact our office.
We accept





Fees in Canadian dollars subject
to provincial and federal sales tax
& a $50 non-refundable deposit.