July 24th – 28th, 2017
U10/U12 |  Genesis Place Arena| 800 East Lake Blvd NE; Airdrie, AB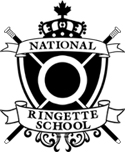 Details:

Begins between 8:00 & 8:30 AM
Ends between 4:00 & 5:00 PM

U10

&

U12 programs

available

Features:
Early bird rates end April 18th. 
Please read the National Ringette School terms and conditions before registering.
CLICK HERE for information on the Calgary 3 on 3 Tournament 
Updated May 1st:
One U10/U12 Group

Open to 2006, 2007, 2008 and 2009 birth dates.

In some instances we may allow a player to be registered who was born in 2010.  This will depend on their age and experience.  To register such players please call our office at 403-284-5161.

Regular rate: $399+taxes/player; $199.50+taxes/goalie
Do you have a goalie in your household?  Learn more about our
* Our intention is to have the groups based on these birth dates.  Depending on the ages of those who register, we may use our discretion to further refine groupings. We appreciate that in some associations your child's placement on a team for the upcoming season may not completely correspond to our age groupings.  If this is the case and you are uncertain as to which group your child should be registered in please contact our office.
We accept





Fees in Canadian dollars subject
to provincial and federal sales tax
& a $100 non-refundable deposit.